We owe an enormous debt of gratitude to our sponsors. Organising features such as the Seminar Theatre, the Web & Social Media Clinic and the Competitions is incredibly time consuming, and because everything at the event is free, unfortunately these features don't pay our bills! However, these things are supported by our amazing sponsors, enabling us to keep all the fun and educational parts of the show free to our visitors.
MAJOR SPONSORS

Gobuzzsurvey are generously supporting the Web & Social Media Clinic for the second year running.
Since being established in 2013, they have become one of the UK's main price comparison services for removals. They also offer an instant booking platform for all removals related services. In our experience, Buzzmove are committed to the industry and keen to work closely with movers to ensure that online price comparison works well for all parties.
Britannia are kindly sponsoring our latest competition – Britain's Strongest Removalist – for the second year running.
Established in 1981, Britannia is a cooperative of independently owned companies, and has over 40 depots around the UK. Their original aim was to provide competitive shipping services to smaller movers to help them compete with the bigger operators, and this is still a key part of Britannia's trade offering.
The Mover Magazine are kindly sponsoring the Seminar Theatre. 
The Mover's Editor Steve Jordan came to PR and journalism following an initial career in removals, so he knows the industry inside and out – that's what makes him an ideal facilitator for our Seminar Theatre at the show. The Mover Magazine is the only independent publication for the removals industry in the UK.
SPONSORS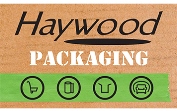 Haywood are proud to sponsor the badges and lanyards that will be used at the show. 
A family company established in 1920, Haywoods supply workwear, packaging materials and handling equipment to the industry.
TwentyCi are generously sponsoring our outbound email campaigns, keeping the industry informed about the Movers & Storers Show.
The data scientists and marketing experts at TwentyCi work with the removals industry providing real time data on people who are moving home.